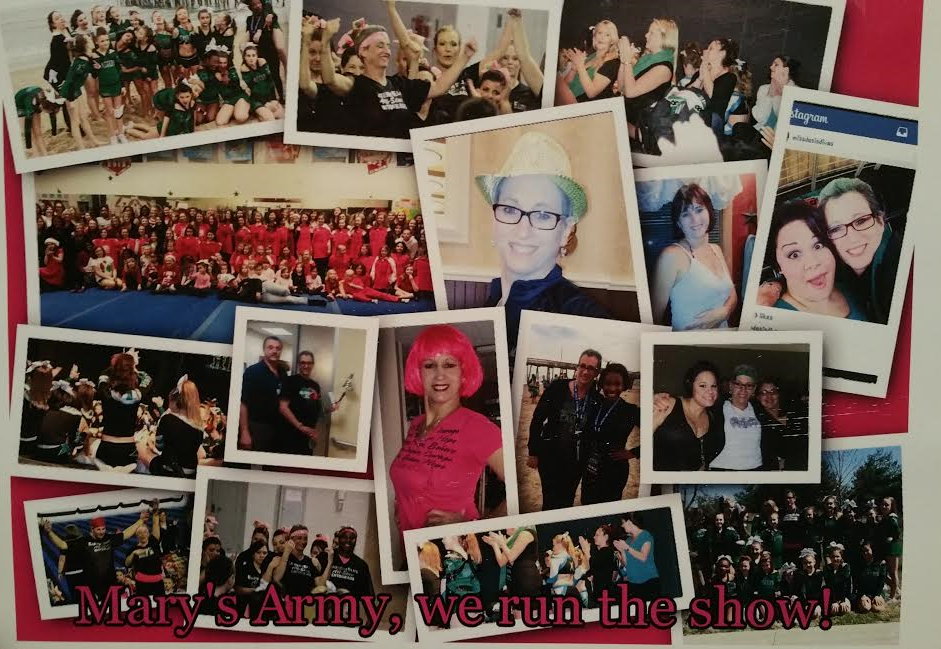 Our Story
In 2013 while going through chemotherapy, surgery & radiation Mary's Army was created.  I received such Love & Support during this time and honestly never felt so Loved.  I received money through fundraising, gift cards to use for dinners, gas, and even had someone come and clean my house.  Not to mention all the cards, texts and dedication days (Girls always wore pink on my chemo days!) I wanted to GIVE BACK so that is why My Army is expanding and we are looking for New Recruits!!!
Meet the Team!
We Are Mary's  Army!  We have Multiple Board Members and Cheer Gyms that I would also like to introduce and who are a very Important part of Our Organization!
Executive Board Member - Keith Simpler
KX Athletics - Owners Karla Andrews
KX Board Member - Michele Durasanti & Nichole Fortier
VIP Athletics Vipers - Owners Tom & Kasey Judy
Other Assigned Board:
Laura Auclair
Cynthia D. Hendrick
Sherrie Lewis
Mary Simpler
Breast Cancer Survivor, Nurse at Union Memorial Hospital CCRU,  Former Team Mom President of Eastern Elite Allstars which was the Original Home of Mary's Army, Adoring Mother of Alex  & Addison , Loving Wife of Keith
Desi Martinez Class
Home Heath & Rehab Nurse, Hair & Makeup Artist for Weddings, Pageants & Cheer Comp, Mom is a Breast Cancer Survivor, Loving Mother of Kiki, Deja & Felix,  Adoring Wife of Juan
Holly Loss
Executive Board Member
Nursing Student, Make Up Artist for Weddings/Cheer Comps, Stella Dott Jewelry Rep, College Cheer & Dance Coach, Devoting Mother of Jenna, Anakin, & Isla  & Loving Wife of John
Carolanne Harris
Mother of three, Grandmother of two Awesome Grandsons and Paralegal at a downtown law firm.
Mell Alchimowicz
Nurse at Union Memorial Hospital CCRU, Hair Stylist, Devoted mother of Rome & Miranda and Loving wife of Jerry